IT'S MORE CRITICAL THAN EVER TO GET ALL THE INFORMATION
POSSIBLE BEFORE MAKING TOUGH BUSINESS DECISIONS.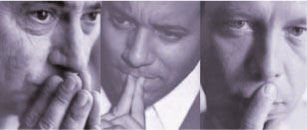 And CorporateScope® research can help.
Our CorporateScope division was designed to help companies like yours make more informed decisions.
Whether you need competitive information, concept testing, consumer or employee feedback, call on us to get you the data fast and accurately.
To find out more, click on the link at the top right.
Let us help you get the knowledge that gives you the power to make smarter business choices.